Lead
Lead is a heavy metal that poses a risk to human health, especially for (unborn) children, where neurological damage can occur.
Lead pipes 
In the Netherlands, the distribution pipes for drinking water are not made of lead. The original lead pipes have been replaced by the drinking water companies. The pipes in the house itself are the responsibility of the owner. Homes built after 1960 do not have lead pipes. It is possible that homes built before 1960 still have lead in the pipe network. In this case, lead may be present in the drinking water.
Recognize lead pipes
Search for the water meter.

It is usually located in your meter cupboard, or near the central heating boiler. Additional locations are the toilet, bathroom, kitchen or the hatch under your front or back door. The water pipe runs on both sides of the water meter.

Don't have a water meter? Find the main valve.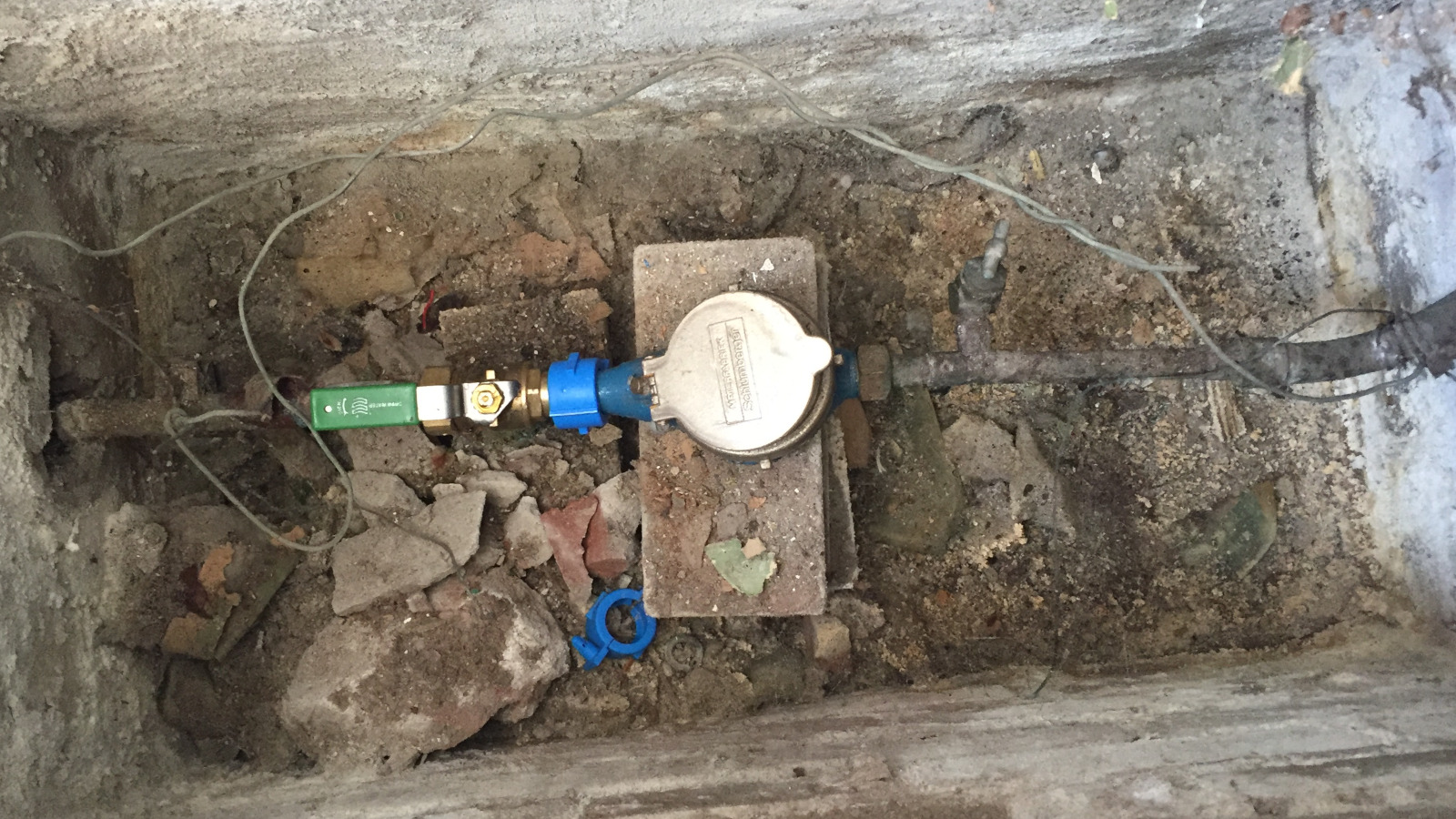 Lead  water pipes (here: on the right of the water meter) can be recognized by the dark, gray color
You can easily recognize a lead water pipe:
By the color. Lead pipes are usually dull and gray in color. If you use a sandpaper, the pipe will turn silver. Copper pipes are often green. They will turn yellow or red if you rub them with sandpaper.

The sound. A lead pipe makes a dull sound when you tap it with, for example, a spoon.
Gepubliceerd op
11/11/2020 - 15:12